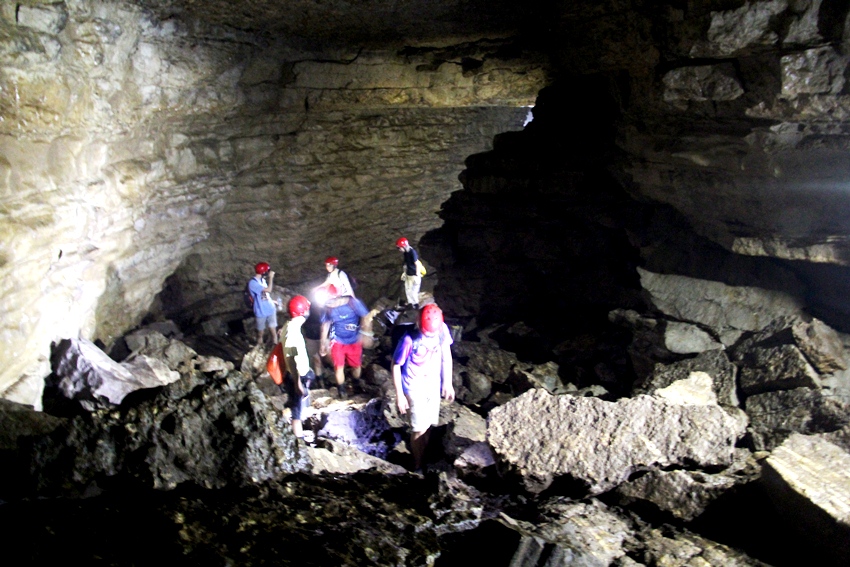 Jomblang Cave What To Wear
The route from Yogyakarta city to Jomblang Cave is relatively long, approximately 1.5 - 2 hrs. Hence, need good time management as very crucial since the daily visit is only 75-80 persons / day. Leave hotel around 0600 AM and reached about 8AM. About 200-300 meters before reaching the Jomblang Site, the road is very bumpy so for those who have motion sickness, please take good care of yourself. Upon reaching the site, you will be brought to a pavilion where you make the payment of 500K IDR per pax. The cave tour started at 930AM sharp and ended around 1230 - 1PM. At the end of the tour, packed lunch with local taste is provided. The lunch will be rice, a small chicken and some stir-fried tofu and beansprouts.
For those who are more hygiene-conscious, do bring shower cap(s) as the helmet provided has a stench. Abseiling down to the lower ground and walk down some very steep steps to the entrance of the cave. It will be completely dark inside the cave and need to bring bright torchlights. The ground is extremely muddy and slippery even though rubber boots is provided by Teams.
Taking photo is definitely a must and it is also a must to protect your camera(s) and other equipment with waterproof bag.Take note that you will be on all fours so it is necessary to bring a set of spare clothes to change out at the end of the cave tour.
Overall, it will be a little tiring but feel no fatigue when you see the beauty of nature.
So Easy - So Fast - So Safe !
Go adventure with worry free !

YOGYAKARTA - INDONESIA
Customer service : +62 853 3599 7796