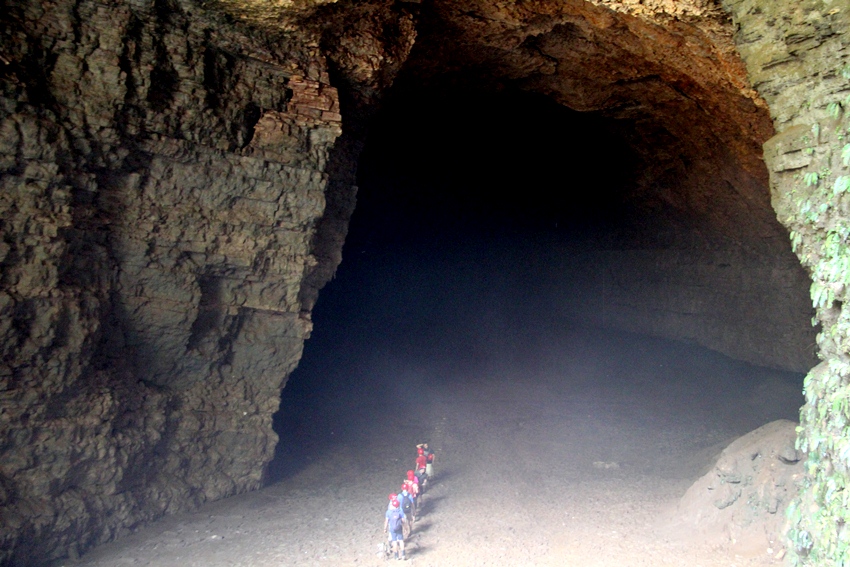 Jomblang Cave Tour
Jomblang Cave, it is known as one of nature's wonder of Indonesia even Worldwide. To do Jomblang Cave Tour have to travel 1.5 to 2 hrs from Yogyakarta to reach Jomlang cave. Only 80 people are allowed per day, not easily to get the slot especially on Peak Season ( June to Serptember ). The adventure process - You are lowered inside a well like formation manually by 4-5 people involved in tying the harness to the rope. There would be two people waiting from the organisers team to free you when you reach down from top. They will untie the harness from the rope and the next batch of two people would come down. This would continue till the complete batch of people waiting up come down inside. Once inside, start walking through the muddy trail (rock steps are put on the trail walk but some of them are covered in mud due to rain water) to reach the cave. The muddy trail is very slippery even with the boots on. It is dark inside, so would definitely need a torch to cover the muddy trail. After 10-15 mins walk you reach the cave.... Wooow...the view even before reaching destination when the heavenly light is seen on the other end is so wonderful. No amount of photos or words can do justice to the feeling. Even the leaves which fall from the trees through the heavenly (sunlight) light seems to be magical like a golden shiny things. It is so beautiful....Nature is so strange and beautiful in its own way.
So Easy - So Fast - So Safe !
Go adventure with worry free !

YOGYAKARTA - INDONESIA
Customer service : +62 853 3599 7796